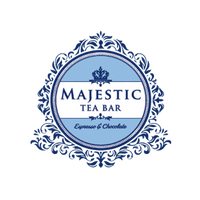 Majestic Tea Bar
Shop R3 52 - 56 Anzac St Takapuna, North Shore 0622

View on map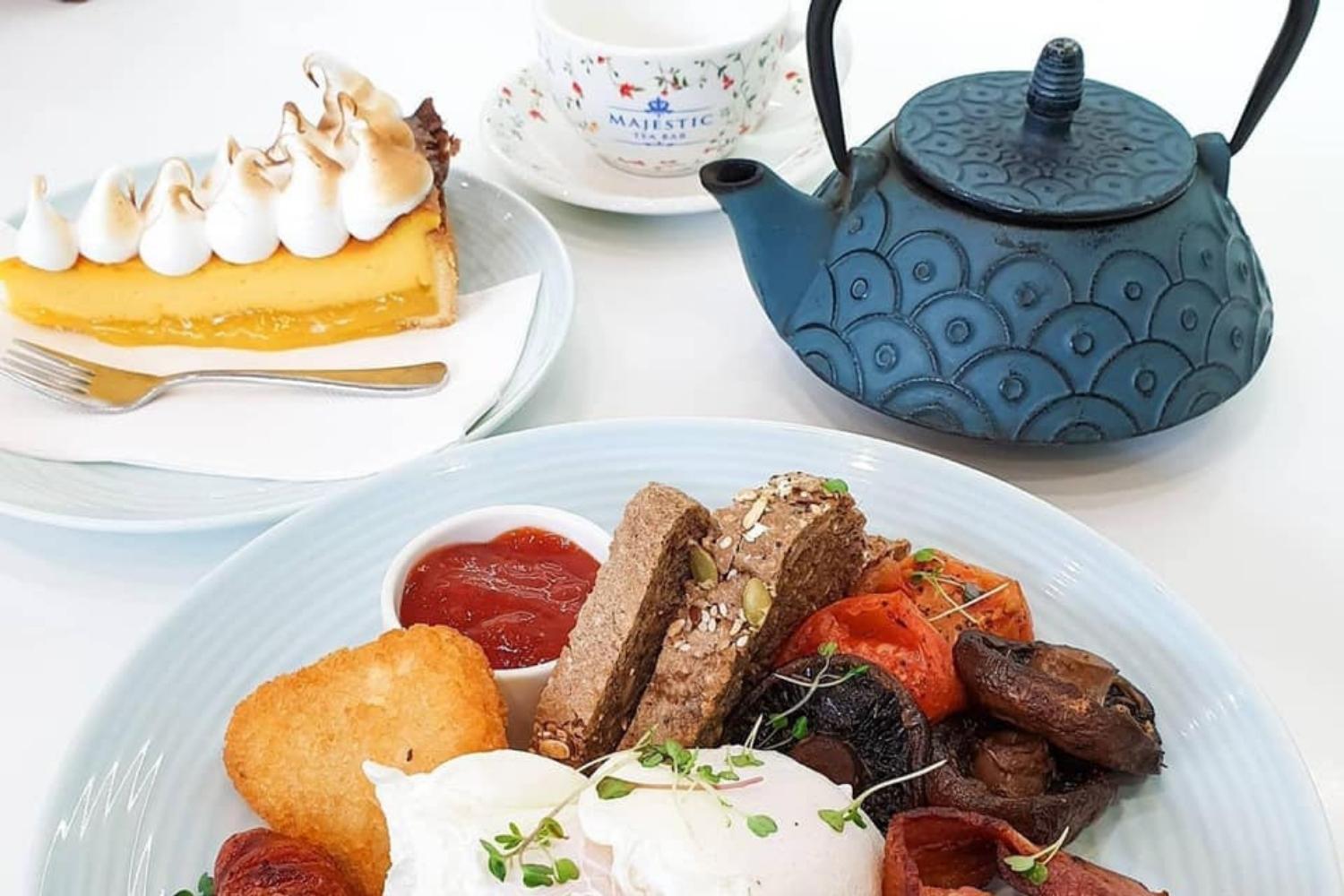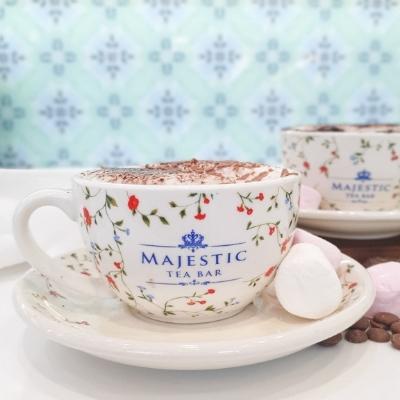 Store Hours
| | |
| --- | --- |
| Mon | 7:30am - 6:00pm |
| Tue | 7:30am - 6:00pm |
| Wed | 7:30am - 6:00pm |
| Thu | 7:30am - 9:00pm |
| Fri | 7:30am - 6:00pm |
| Sat | 7:30am - 6:00pm |
| Sun | 7:30am - 5:00pm |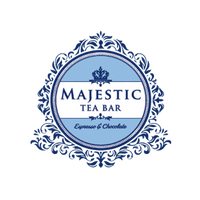 Majestic Tea Bar
Shop R3 52 - 56 Anzac St Takapuna, North Shore 0622

View on map
The home of great food, tea and coffee.
Enjoy the art of 'taking tea' in the classical, yet contemporary surrounds of the Majestic Tea Bar. A full café menu complements the Majestic range of 35 specialty teas and includes made to order food favourites as well as delicious and nutritious café options from the cabinet.
Coffee lovers will not be left wanting with quality coffee being served, alongside a range of decadent hot chocolates made with real Belgian chocolate.
Exquisitely presented, Majestic Teas are also boxed to take home or present as a gift together with tea giftware and delicious, home-crafted chocolates.
*Please have your vaccine pass if you want to dine in.
TEA SELECTION (Our signature leaf tea)
Black Teas
| | |
| --- | --- |
| Majestic Breakfast (English Breakfast) | $5.00 |
| Balmoral (Assam & Ceylon / A stronger Breakfast blend) | $5.00 |
| Earl Grey (Traditional Earl Grey) | $5.00 |
| London Ritz (Blackcurrant, Vanilla & Caramel) | $5.00 |
| Notting Hill (Dark Chocolate & Caramel) | $5.00 |
| English Rose (Rose Petal) | $5.00 |
| British Raj (Spiced Chai) | $5.00 |
| Commonwealth Sunset (Hot Cinnamon Spice) | $5.00 |
| Britannic Cinnamon (Vanilla & Cinnamon) | $5.00 |
| Avon Apple (Apple & Cinnamon) | $5.00 |
| Churchills Lodge (Lapsang Souchong) | $5.00 |
| Victorian Vanilla (Decaf Ceylon with Vanilla) | $5.00 |
| St James Palace (Peach & Ginger) | $5.00 |
Green Teas
| | |
| --- | --- |
| Cambridge (Traditional Green Sencha) | $5.00 |
| Jasmine Jewel (Jasmine Green) | $5.00 |
| Kensington Green (Green with Caramel) | $5.00 |
| Bermuda Green (Green with Pineapple) | $5.00 |
| Imperial Thai (Green with Coconut, Lemongrass & Ginger) | $5.00 |
| Edinburgh Castle (Gunpowder Green) | $5.00 |
| Hyde Park (Green with Citrus) | $5.00 |
| Greenwich Park (Green with Almond & Cinnamon) | $5.00 |
| Royal Moonlight (Green with Rock Melon, Rose & Pineapple) | $5.00 |
| Royal Ascot (Green with Blueberry & Lemon) | $5.00 |
Herbal / Fruit Teas
| | |
| --- | --- |
| Palace Garden (Mixed Berries) | $5.00 |
| Queen Elizabeth (Ginger & Lemon) | $5.00 |
| Windsor Lemon (Lemon & Lemongrass) | $5.00 |
| Princess Margaret (Strawberry & Kiwifruit) | $5.00 |
| Ruby Royale (Raspberry) | $5.00 |
| Peppermint Jubilee (Peppermint) | $5.00 |
| Piccadilly (Ginger & Liquorice) | $5.00 |
| Royal Champagne (Pure Chamomile) | $5.00 |
| Mayfair Peach (Peach) | $5.00 |
White Teas
| | |
| --- | --- |
| Westminster Abbey (White Vanilla Grapefruit) | $5.00 |
Oolong Teas
| | |
| --- | --- |
| Queen Mary (Apple & Pomegranate) | $5.00 |
Rooibo Teas
| | |
| --- | --- |
| African Dusk (Pure Rooibos / Red Bush) | $5.00 |
| Clarence House (Rooibos with Raspberry & Vanilla | |
COFFEES (our locally roasted Imperial Blend)
| | | | |
| --- | --- | --- | --- |
| | SML | REG | LRG |
| Espresso | $4.00 | - | - |
| Long Black / Americano | $4.10 | $4.20 | - |
| Vienna | $4.90 | - | - |
| Flat White | $4.40 | $5.40 | $6.20 |
| Cappuccino | $4.50 | $5.50 | $6.50 |
| Latte | $4.40 | $5.40 | $6.20 |
| Vanilla Chai Latte | $4.70 | $5.70 | $6.50 |
| Spiced Chai Latte | $4.70 | $5.70 | $6.50 |
| Turmeric Latte | $4.70 | $5.70 | $6.50 |
| Green Tea Latte (Premium Matcha) | $5.50 | $6.50 | $7.50 |
| Macchiato | $4.10 | - | - |
| Affogato | $4.90 | - | - |
| Piccolo Latte | $4.20 | - | - |
SIGNATURE MOCHAS (made with Real Belgian Chocolate & our Imperial Blend)
| | | | |
| --- | --- | --- | --- |
| Milk Chocolate Mocha | $5.20 | $6.20 | $7.20 |
| Dark Chocolate Mocha | $5.20 | $6.20 | $7.20 |
| White Chocolate Mocha | $5.20 | $6.20 | $7.20 |
HOT CHOCOLATES (made with Real Belgian Chocolate)
| | | | |
| --- | --- | --- | --- |
| Milk Chocolate | $5.20 | $6.20 | $7.20 |
| Dark Chocolate | $5.20 | $6.20 | $7.20 |
| White Chocolate | $5.20 | $6.20 | $7.20 |
| Orange Chocolate | $5.20 | $6.20 | $7.20 |
| Milk Chocolate Hazelnut | $5.20 | $6.20 | $7.20 |
| Caramel Milk | $5.20 | $6.20 | $7.20 |
| Dark Chocolate Peppermint | $5.20 | $6.20 | $7.20 |
| Strawberry & Milk Chocolate | $5.20 | $6.20 | $7.20 |
| Salted Caramel Chocolate | $5.20 | $6.20 | $7.20 |
| Macadamia White Chocolate | $5.20 | $6.20 | $7.20 |
| Gingerbread Chocolate | $5.20 | $6.20 | $7.20 |
| Chilli Dark Chocolate | $5.20 | $6.20 | $7.20 |
ICED FRAPPES (topped with a vanilla ice-cream scoop)
| | |
| --- | --- |
| Belgian Milk Chocolate | $7.50 |
| Belgian Dark Chocolate | $7.50 |
| Belgian White Chocolate | $7.50 |
| Coffee | $7.50 |
| Strawberry | $7.50 |
| Mixed Berry | $7.50 |
| Mango | $7.50 |
| Passion fruit | $7.50 |
| Green Tea (Premium Matcha) | $8.50 |
COLD BEVERAGES (a selection of chilled drinks)
| | |
| --- | --- |
| Iced Tea (flavour of the day - ask our staff) | $6.00 |
| Iced Chocolate | $7.00 |
| Iced Mocha | $7.00 |
| Iced Coffee (made with syrup and topped with vanilla ice-cream) | $6.90 |
| Iced Americano (double espresso shot with water and ice) | $5.90 |
| Iced Latte (double espresso shot with milk and ice) | $6.40 |
| Classic Milkshakes (strawberry, banana, spearmint, caramel, lime, vanilla, respberry or creaming soda) | $5.90 |
| Real Belgian Chocolate Milkshakes (milk, dark or white chocolate) | $7.00 |
| Ice Cream Soda (old-fashioned lemonade, Coke, Coke (No Sugar), L&P, Fanta or lemon lime and bitters) | $6.90 |
| Soft Drinks (old-fashioned lemonade, Coke, Coke (No Sugar), L&P, Fanta or lemon lime and bitters) | $5.00 |
| Real Fruit Smoothies (banana, berry or tropical) | $8.00 |
| Juices (selected organic juices | $5.00 |
| Keri Orange Juice | $5.00 |
| Kids Juice | $4.00 |
| Standard Bottled Water | $4.00 |
| Sparkling Mineral Water | $4.50 |
ALL-DAY BREAKFAST (served until 2pm)
| | |
| --- | --- |
| Majestic Porridge | $13.50 |
| Classic Eggs on Toast | $13.50 |
| Eggs Benedict Royale | $20.00 |
| Traditional Big Breakfast | $22.50 |
| Vegetarian Breakfast | $22.50 |
| French Toast | $18.50 |
| Creamy Mushrooms | $18.50 |
| Ornate Omlette | $18.50 |
Lunch Menu (available until 2pm)
| | |
| --- | --- |
| Gourmet Beef Burger | $19.50 |
| Traditional Fish & Chips | $16.50 |
| Caesar Salad | $19.50 |
| Ham & Mushroom Melt | $15.50 |
| Mushroom Carbonara | $17.50 |
| Vege & Avo Smash | $19.50 |
| Mexican Beef Nachos | $17.50 |
| B.L.A.T Sandwich | $16.50 |
| Royale Risotto | $18.50 |
| Open Tuscan Grilled Sandwich | $20.50 |
| Moroccan Chicken Salad | $22.50 |
ALL-DAY SNACKS (available until 2pm)
| | |
| --- | --- |
| Fries | $7.50 |
| Loaded Fries | $12.50 |
| Wedges | $14.50 |
SOMETHING SWEET (available until 2pm)
| | |
| --- | --- |
| Bacon & Banana (choice of pancakes or sugar waffle served with bacon, fresh banana, marscarpone cream and topped with maple syrup) | $18.50 |
| Blueberry Compote (choice of pancakes or sugar waffle served with blueberry compote, fresh banana, marscarpone cream and topped with maple syrup) | $17.50 |
WAFFLE TREATS (available until 3pm)
Banana Split (Belgian sugar waffle with sliced banana, vanilla ice-cream, whipped cream & drizzled in caramel sauce with sliced almonds)
$13.50
Cookies & Cream (Belgian sugar waffle with cookies & cream ice-cream,
whipped cream, crushed oreos & drizzled in Belgian Dark chocolate)
$13.50
Chocolate (Belgian sugar waffle served with vanilla ice-cream,
crushed toffee pops & drizzled in Belgian Milk Chocolate)
$13.50
CREPES (available until late)
| | |
| --- | --- |
| Banana & Chocolate (Crepés with sliced banana, vanilla ice-cream, whipped cream & drizzled in Belgian milk chocolate) | $13.50 |
Other customers looked at: